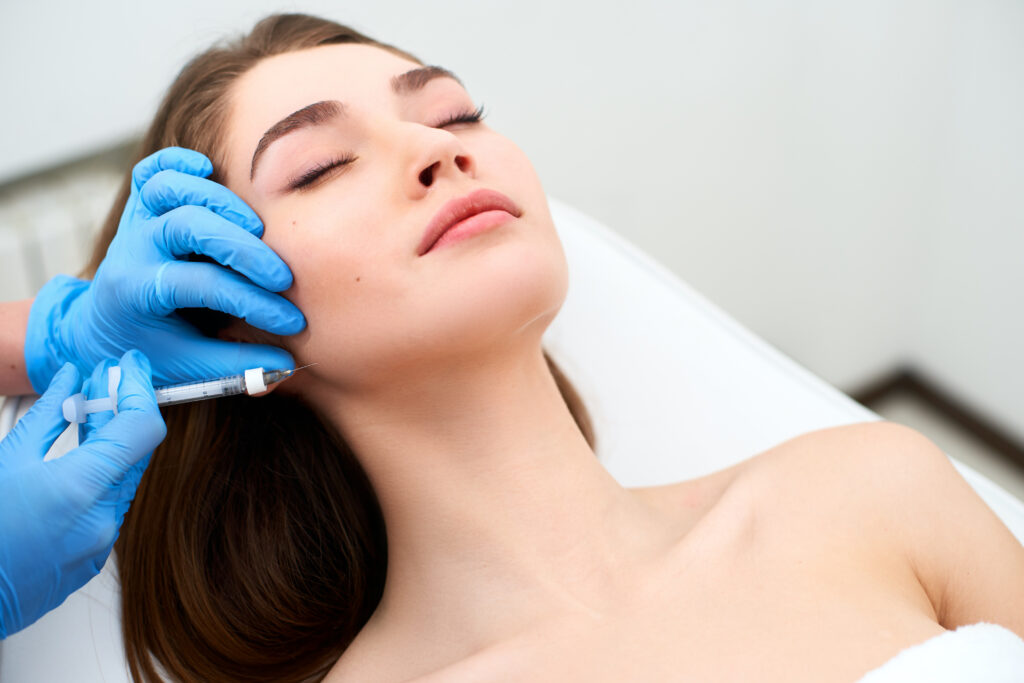 BENEFITS
Shape jawline
Lift cheeks
Eyelid & dark circles/hallows
Hallow temples 
Eyebrow lift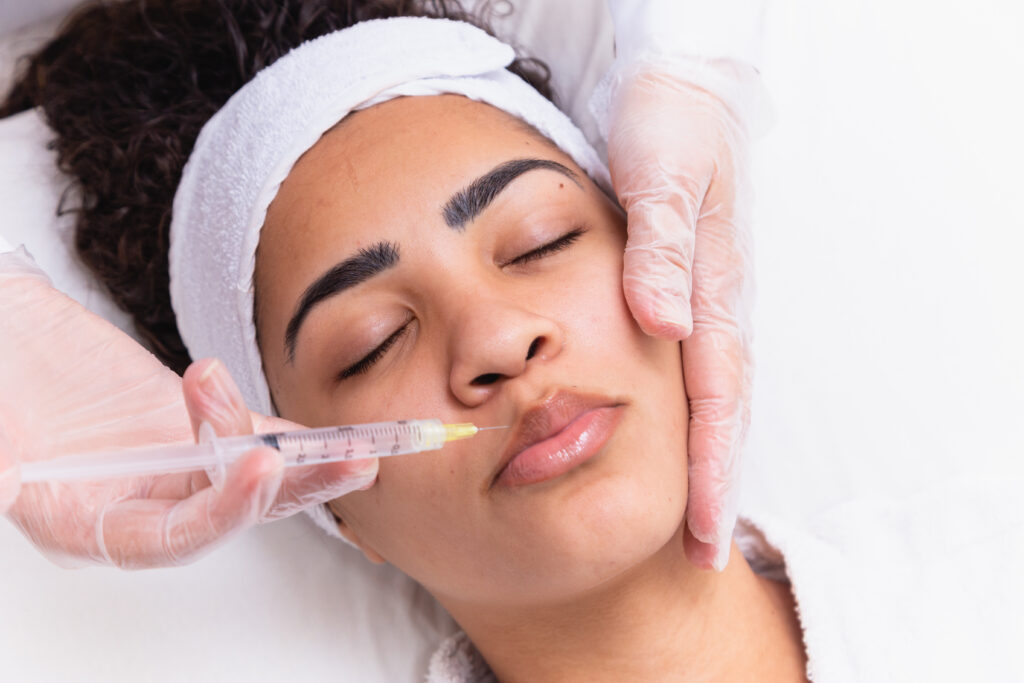 BENEFITS
Plump lips
Lip lines
Lip flip 
Smile lift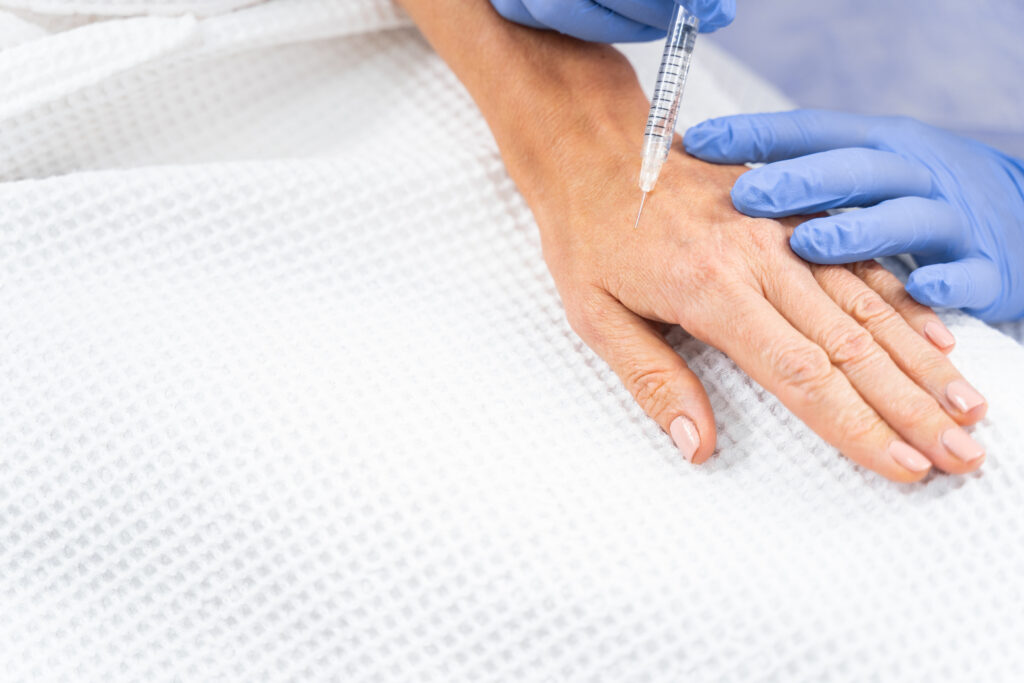 BENEFITS
Hide prominent lines & veins
Increase volume & stimulate collagen
Typically lasts 2 years
Fillers Nashville
Dermal Fillers in Nashville, TN
Cosmetic injectables such as fillers can be injected into the skin to help minimize any signs of aging. Most clients come to Skin Solutions Dermatology looking to restore a more youthful appearance and relaxed appearance. Facial fillers can help to smooth out fine lines and facial wrinkles where the skin is delicate or has lost volume, such as around the lips and eyes.
What is Filler?
Dermal filler injections are a type of nonsurgical cosmetic procedure. Dermal fillers are composed of hyaluronic acid and/or plasma-rich protein. Primarily used for treating wrinkles, these fillers use generous amounts of hyaluronic acid to plump up the skin, restore volume, remove light to moderate wrinkles. People choose to get hyaluronic acid filler to enhance their facial features or gain a more youthful appearance. This cosmetic treatment usually takes less than half an hour, and recovery time is minimal.
Why are fillers used?
Most commonly, filler injections are used to correct age related volume loss. As you age, your body starts to lose collagen. Collagen is an important substance that exists all over your body, including in your skin, muscles, bones and connective tissues.
How long do aesthetic fillers last?
How long the results of facial fillers will last can depend on a number of things including the type of filler you get and where it is placed. Most dermal fillers usually last between 6-18 months, but some dermal fillers can last for longer.
What areas on my face can I treat with injectable fillers?
Shape jawline

Lift cheeks 

Eyelid & dark circles/hallows

Smile lines

 Hallow temples

Eyebrow lift

Lips/ Lip Augmentation
How much do dermal fillers cost?
Since injectable treatments are personalized, the cost of filler injection can vary based on patient desires. Our trained cosmetic team will present you with a detailed quote for your service at the time of your personal consultation. The cost of your cosmetic consultation is always used towards your filler treatment with us.
What is the difference between Filler and Botox?
Injectable fillers are used to fill sagging skin, and plump and sculpt facial features. Whereas Botox is used to relax the facial muscles that cause wrinkles.
Is there any downtime after getting Filler?
Unlike plastic surgery, there is little to no downtime after your hyaluronic acid fillers treatment at Skin Solutions Dermatology. After a filler treatment, the most common side effects are temporary redness and swelling at the injection sites. These side effects typically go away within a few days.