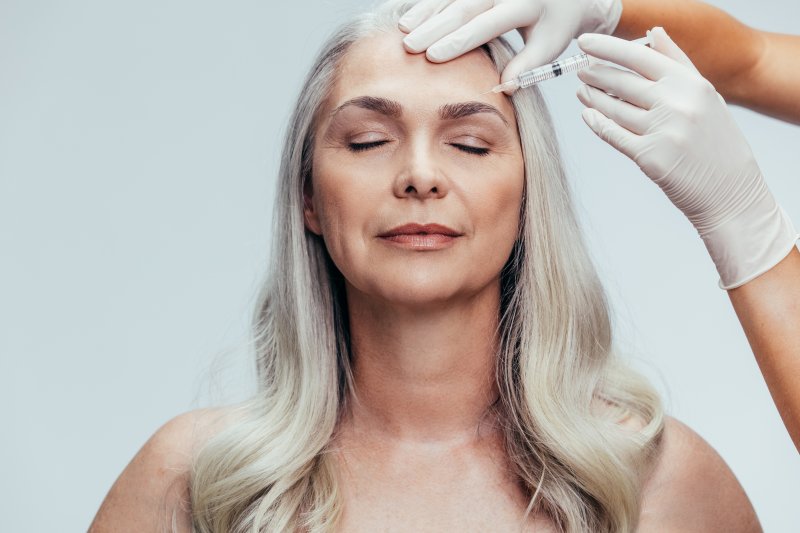 BENEFITS
Soften forehead lines 
Diminish Crows Feet
Fix frown lines
Eyebrow/arch lift 
Bunny lines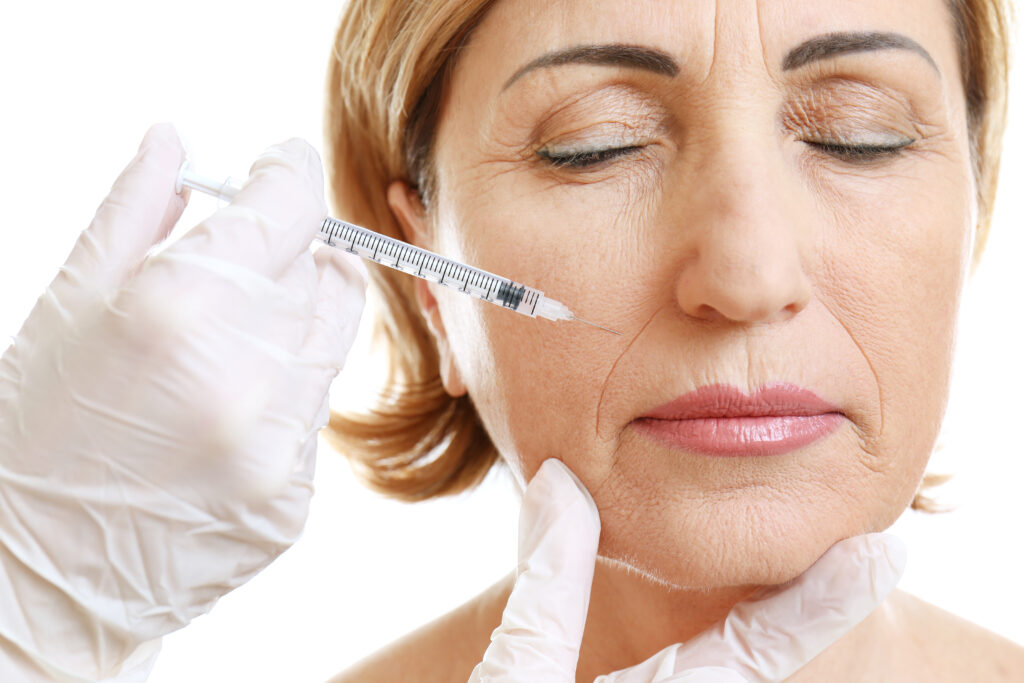 BENEFITS
Lip Lines 
Lip Flip
Smile lift 
Smooth dimpling chin
Facial contouring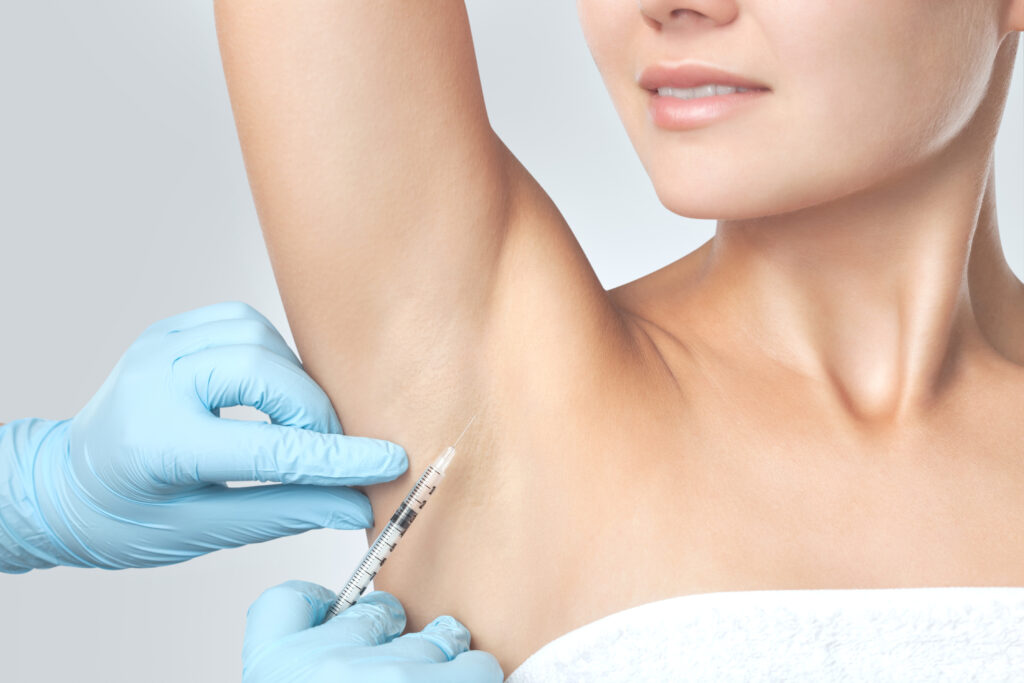 TREATMENT AREAS
Reduce underarm sweating 
Reduce palm sweating 
Decreased body odor 
What is botox?
Botox, otherwise known as Botulinum toxin, is one of the most popular non-surgical procedures used to create a restful more youthful face. Botox injections work by preventing the nerve signals from interacting with the muscle, resulting in a reduction of muscle movement. At our medical spa, Botox injections are a very popular cosmetic treatment. Our trained healthcare professionals in Nashville, Brentwood, and our other Middle TN locations are experts at safely and effectively injecting Botox to achieve your desired outcome!
What areas can I treat with Botox Injections?
Botox injections can be used to treat various areas on the face and body to achieve natural results. Some of these areas include; forehead, eyes, eyebrows, glabella, smile area, chin, masseter, armpits, and hands.
With properly placed Botox, our healthcare professionals can customize a plan to help you reach your cosmetic goals. Some of the most popular goals we can treat with Botox cosmetic injections are; soften forehead lines, reduce the appearance of crow's feet, fix frown lines, lip flip, soften lip lines, smooth dimpling chin, and reduce underarm and hand sweating.
What are the benefits of Botox Therapy?
There are many benefits of receiving botox injections at our medical spas in Nashville, Brentwood, and across Middle TN.
Results last several months
Little to no down-time–you may return to work and normal activities right away
Customizable treatment
Change begins to appear within about 72 hours, and improvement continues for a week.
A typical botox treatment session takes about 20 minutes and can be done during your lunch break
When will I see results from Botox Treatments?
The appearance of fine lines and wrinkles will continue to improve over a two-week period. In two weeks, Botox will have reached its maximum effect and you will see results.
How long does a Botox Injection last?
Botox injections can last anywhere from 3-6 months. Everyone is different, so we cannot give an exact duration. In fact, some patients have seen continued wrinkle-reducing effects for up to 8 months. This is most likely to occur after repeated treatments with Botox injections.
When you come in for your cosmetic consultation with one of our trained cosmetic injectors, they will be able to create a plan with you
What is Botulinum Toxin?
The cosmetic form of botulinum toxin, sometimes referred to as "Botox" by patients, is a popular injectable that temporarily reduces or eliminates facial fine lines and wrinkles. The most commonly treated areas are frown lines, forehead creases, crow's feet near the eyes. Several other areas have been treated such as thick bands in the neck, thick jaw muscles, lip lines and gummy smiles.
Botulinum toxin is a purified substance that's derived from bacteria. Injections of botulinum toxin block the nerve signals to the muscle in which it was injected. Without a signal, facial muscles are not able to contract. The end result is diminished unwanted facial wrinkles or appearance.
Our Nashville, Brentwood, and other Middle TN offices carry Botox, the first cosmetic treatment to hit the market and widely considered the most trusted brand of wrinkle treatment.Botox is also FDA-approved for various therapeutic conditions, including Chronic Migraine, overactive bladder, leakage of urine (incontinence) due to overactive bladder caused by a neurologic condition, cervical dystonia, spasticity, and severe underarm sweating (axillary hyperhidrosis).
Is there any recovery time for Botox Cosmetic Injections?
Botox injections are a non-surgical procedure, so you will have little to no downtime, being able to return to your daily activities right away. However, it is suggested that you do not partake in vigorous exercise for at least 24 hours after the cosmetic injection. You should also avoid laying down for at least 4-6 hours after your Botox treatment in Nashville, Brentwood, or any of our Middle TN locations.
You may have minor bruising around the injection site, but is typically not noticeable and/or can easily be covered.
What are the side effects of Botox Injections?
With any cosmetic procedure, there can sometimes be side effects.
You should always inform your healthcare provider of any health conditions you may have so that they can treat you properly.